Hon. Marc Dann
former Attorney General (Ohio)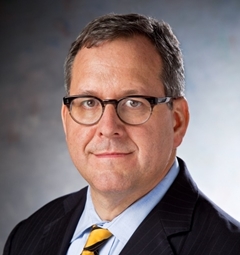 Marc is a native of Cleveland, Ohio, and a 1984 graduate of the University of Michigan, where he earned a bachelor's degree in history. He graduated from the Case Western Reserve University School of Law in 1987. Elected Ohio's Attorney General in 2006, Marc became a national leader in the effort to hold banks and predatory lenders accountable for victimizing homeowners. Today, Marc is an active member of SAGE (Society of Attorneys General Emeritus) and the Democratic Attorneys General Association. Dann provides a unique knowledge about the forces which led to the adoption of the Adam Walsh Act (AWA) in Ohio, which was the first of eighteen states to adopt it.
Paul M. Dubbeling
Attorney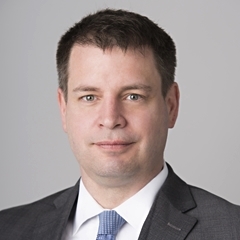 Paul is a former U.S. Army Ranger and infantry officer. He attended law school on an Army scholarship, graduated summa cum laude from Indiana University in Bloomington in 2005, and earned his M.B.A. from Duke University's Fuqua School of Business. He then served as JAG attorney for six years, including two tours in Afghanistan. After leaving the Army, Paul clerked for Judge Neil M. Gorsuch (now a Justice of the United States Supreme Court) before going into private practice. Since then, Paul successfully prosecuted Does v. Cooper, a federal lawsuit which struck down most of North Carolina's previous premises restrictions, and is currently lead counsel for NARSOL's legal challenge to the North Carolina registration laws, Does v. Stein. Paul is NARSOL's attorney.
Hon. John Eklund
State Senator (Republican)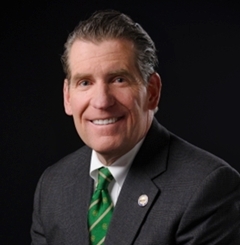 Senator Eklund is currently serving his second term as a State Senator for the 18th District of Ohio. When not tending to legislative duties, John is a Senior Counsel at Calfee, Halter & Griswold LLP where he has worked for more than 35 years. He is a graduate of Washington and Lee School of Law and holds a bachelor's degree from Union College. Sen. Eklund is active in his community and has served on a number of boards and organizations, including the United Way Services of Geauga County Board of Trustees, the Munson Township Scholarship Committee, the Geauga County Republican Party Executive Committee, the Munson Township Zoning Commission, the Chagrin River Land Conservancy Board of Trustees, the Cleveland Athletic Club Board of Trustees, and the Advisory Board of The Ohio District Court Review.
Sen. Eklund is the primary sponsor of bills to modify criminal sentencing and corrections law and to provide a procedure for youthful sex offenders to petition for relief from the registry; he has also co-sponsored numerous other bills related to criminal justice reform.
David Feige
Documentarian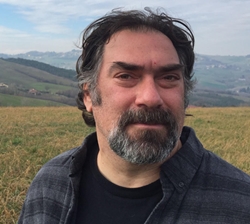 David is an attorney, legal commentator, and author. He is the author of the memoir Indefensible: One Lawyer's Journey into the Inferno of American Justice and co-creator of the TNT legal drama Raising the Bar, both of which center on the life of the public defender. He is also the co-founder and board chair of The Bronx Freedom Fund, the first charitable bail organization in New York State. A nationally known lecturer on criminal law and trial tactics, David served as a Professor of Law and Director of Advocacy Programs for Seton Hall Law School. In 2004 he was awarded a Soros Media Fellowship during which he wrote and produced a series of radio pieces about the criminal justice system. In 2016, David won the Albert Maysles New Documentary Director Award for Untouchable, a documentary feature he wrote, produced, and directed. The film premiered at the Tribeca Film Festival. He has appeared regularly on Court TV, MSNBC, and National Public Radio to comment on legal issues. He has also written about the law for newspapers such as the New York Times, Los Angeles Times, Washington Post, and Boston Globe and magazines like Fortune, Slate, and The Nation.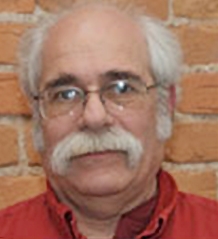 Jeff is a graduate of Texas Tech University School of Law. In years of private practice in Texas and Ohio, and now as an assistant public defender with the office of the Cuyahoga County [Ohio] Public Defender, he has been devoted to criminal defense. From 2000 to 2004, Jeff served on the Ohio Public Defender Commission. From 2004 to 2009 he was the Legal Director of the ACLU of Ohio. He has represented men and women in state and federal courts in Texas and Ohio and in the United States Supreme Court. He was lead counsel in State v. Bodyke, the case in which the Ohio Supreme Court first found portions of Ohio's Adam Walsh Act unconstitutional.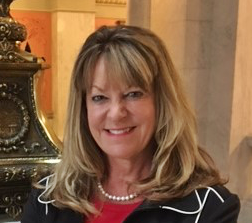 Connie is the President of CRN Consulting. A native of Findlay, Ohio, she graduated from the College of Charleston with a B.A. in Political Science. Since then, she's been the Senior Director of Government Relations for the Ohio Academy of Trial Lawyers, the Director of Government Relations for the Ohio Telecom Association, Legislative Liaison for the Ohio Department of Insurance, and a Congressional Aide for Congressman Tom Luken. Connie's recognitions include Eternal Optimist Award, President's Award, and Distinguished Service Award from the Ohio Academy of Trial Lawyers. She also received Board Recognition from the Ohio Telecom Association. Connie is a member of the Ohio Lobbying Association. In 2016, Connie was retained by Families and Individuals for Reform, Rehabilitation and Redemption (FAIR), an Ohio advocacy group advocating for rational sex offense laws for youthful offenders. She also counseled Ohio Rational Sex Offense Laws on strategies for addressing various legislative efforts.
Hon. Mike Skindell
State Senator (Democrat)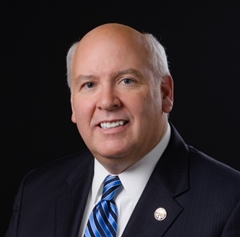 Senator Skindell serves Ohio's 23rd Senate District and sits as the ranking minority member on the Senate Finance Committee. He also sits on the Senate Agriculture, Senate Energy & Natural Resources, Senate Judiciary, and Senate Government Oversight and Reform committees. Additionally, he serves on the Joint Committee on Agency Rule Review. In 2015, Sen. Skindell was awarded the 2015 Outstanding Legislator Award by the Central Ohio Association for Justice.
After graduating with a B.A. in Business and Political Science from Walsh College, Sen. Skindell earned his law degree from the Cleveland-Marshall College of Law. He then served as an Assistant Ohio Attorney General. Sen. Skindell is a co-sponsor of private "ban-the-box" legislation, as well as legislation to prohibit fees for correcting criminal justice information, to abolish the death penalty, and to provide a procedure for certain youthful sex offenders to petition for removal from the sex offender registry.