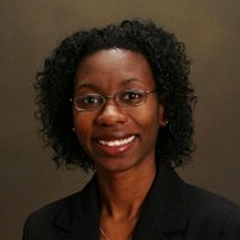 Lea is a partner in the Pittsburgh criminal defense firm of Bickerton & Bickerton, Attorneys at Law. She earned her B.A. and J.D. from the University of Pittsburgh. After practicing in the Allegheny County Office of the Public Defender for two years, Lea worked as a judicial law clerk for the Honorable Cheryl Lynn Allen in the Superior Court of Pennsylvania. Lea has represented defendants at every stage of the criminal process, from preliminary hearings to appeals. She has been challenging issues related to the sex offender registry since 2011.
Hon. Marc Dann
former Attorney General (Ohio)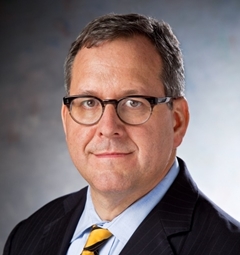 Marc is a native of Cleveland, Ohio, and a 1984 graduate of the University of Michigan, where he earned a bachelor's degree in history. He graduated from the Case Western Reserve University School of Law in 1987. Elected Ohio's Attorney General in 2006, Marc became a national leader in the effort to hold banks and predatory lenders accountable for victimizing homeowners. Today, Marc is an active member of SAGE (Society of Attorneys General Emeritus) and the Democratic Attorneys General Association. Dann provides a unique knowledge about the forces which led to the adoption of the Adam Walsh Act (AWA) in Ohio, which was the first of eighteen states to adopt it.
Paul M. Dubbeling
Attorney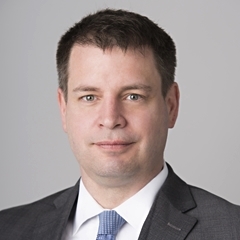 Paul is a former U.S. Army Ranger and infantry officer. He attended law school on an Army scholarship, graduated summa cum laude from Indiana University in Bloomington in 2005, and earned his M.B.A. from Duke University's Fuqua School of Business. He then served as JAG attorney for six years, including two tours in Afghanistan. After leaving the Army, Paul clerked for Judge Neil M. Gorsuch (now a Justice of the United States Supreme Court) before going into private practice. Since then, Paul successfully prosecuted Does v. Cooper, a federal lawsuit which struck down most of North Carolina's previous premises restrictions, and is currently lead counsel for NARSOL's legal challenge to the North Carolina registration laws, Does v. Stein. Paul is NARSOL's attorney.
Hon. John Eklund
State Senator (Republican)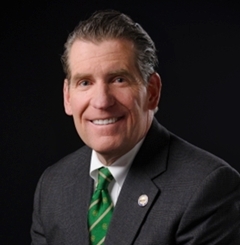 Senator Eklund is currently serving his second term as a State Senator for the 18th District of Ohio. When not tending to legislative duties, John is a Senior Counsel at Calfee, Halter & Griswold LLP where he has worked for more than 35 years. He is a graduate of Washington and Lee School of Law and holds a bachelor's degree from Union College. Sen. Eklund is active in his community and has served on a number of boards and organizations, including the United Way Services of Geauga County Board of Trustees, the Munson Township Scholarship Committee, the Geauga County Republican Party Executive Committee, the Munson Township Zoning Commission, the Chagrin River Land Conservancy Board of Trustees, the Cleveland Athletic Club Board of Trustees, and the Advisory Board of The Ohio District Court Review.
Sen. Eklund is the primary sponsor of bills to modify criminal sentencing and corrections law and to provide a procedure for youthful sex offenders to petition for relief from the registry; he has also co-sponsored numerous other bills related to criminal justice reform.
David Feige
Documentarian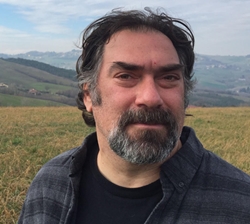 David is an attorney, legal commentator, and author. He is the author of the memoir Indefensible: One Lawyer's Journey into the Inferno of American Justice and co-creator of the TNT legal drama Raising the Bar, both of which center on the life of the public defender. He is also the co-founder and board chair of The Bronx Freedom Fund, the first charitable bail organization in New York State. A nationally known lecturer on criminal law and trial tactics, David served as a Professor of Law and Director of Advocacy Programs for Seton Hall Law School. In 2004 he was awarded a Soros Media Fellowship during which he wrote and produced a series of radio pieces about the criminal justice system. In 2016, David won the Albert Maysles New Documentary Director Award for Untouchable, a documentary feature he wrote, produced, and directed. The film premiered at the Tribeca Film Festival. He has appeared regularly on Court TV, MSNBC, and National Public Radio to comment on legal issues. He has also written about the law for newspapers such as the New York Times, Los Angeles Times, Washington Post, and Boston Globe and magazines like Fortune, Slate, and The Nation.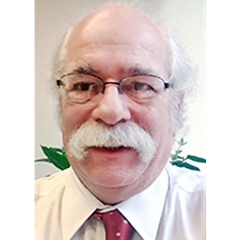 Jeff is a graduate of Texas Tech University School of Law. In years of private practice in Texas and Ohio, and now as an assistant public defender with the office of the Cuyahoga County [Ohio] Public Defender, he has been devoted to criminal defense. From 2000 to 2004, Jeff served on the Ohio Public Defender Commission. From 2004 to 2009 he was the Legal Director of the ACLU of Ohio. He has represented men and women in state and federal courts in Texas and Ohio and in the United States Supreme Court. He was lead counsel in State v. Bodyke, the case in which the Ohio Supreme Court first found portions of Ohio's Adam Walsh Act unconstitutional.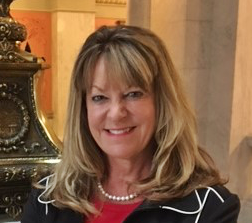 Connie is the President of CRN Consulting. A native of Findlay, Ohio, she graduated from the College of Charleston with a B.A. in Political Science. Since then, she's been the Senior Director of Government Relations for the Ohio Academy of Trial Lawyers, the Director of Government Relations for the Ohio Telecom Association, Legislative Liaison for the Ohio Department of Insurance, and a Congressional Aide for Congressman Tom Luken. Connie's recognitions include Eternal Optimist Award, President's Award, and Distinguished Service Award from the Ohio Academy of Trial Lawyers. She also received Board Recognition from the Ohio Telecom Association. Connie is a member of the Ohio Lobbying Association. In 2016, Connie was retained by Families and Individuals for Reform, Rehabilitation and Redemption (FAIR), an Ohio advocacy group advocating for rational sex offense laws for youthful offenders. She also counseled Ohio Rational Sex Offense Laws on strategies for addressing various legislative efforts.
Hon. Mike Skindell
State Senator (Democrat)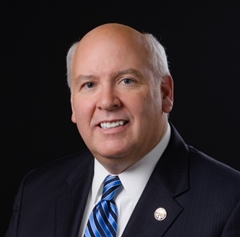 Senator Skindell serves Ohio's 23rd Senate District and sits as the ranking minority member on the Senate Finance Committee. He also sits on the Senate Agriculture, Senate Energy & Natural Resources, Senate Judiciary, and Senate Government Oversight and Reform committees. Additionally, he serves on the Joint Committee on Agency Rule Review. In 2015, Sen. Skindell was awarded the 2015 Outstanding Legislator Award by the Central Ohio Association for Justice.
After graduating with a B.A. in Business and Political Science from Walsh College, Sen. Skindell earned his law degree from the Cleveland-Marshall College of Law. He then served as an Assistant Ohio Attorney General. Sen. Skindell is a co-sponsor of private "ban-the-box" legislation, as well as legislation to prohibit fees for correcting criminal justice information, to abolish the death penalty, and to provide a procedure for certain youthful sex offenders to petition for removal from the sex offender registry.
Mark DeVan, Attorney
Mark has worked tirelessly as a criminal defense attorney for clients facing investigation or prosecution for sex crimes in state and federal courts throughout Ohio. Mark has been recognized in The Best Lawyers in America, Ohio Super Lawyers, and Marquis Who's Who in American Law. He has also served as President of the Ohio Association of Criminal Defense Lawyers and on various committees of the National Association of Criminal Defense Lawyers.
John Rush, CEO of Clean Turn Enterprises
John, the president and CEO of Clean Turn Enterprises, a second chance employer in Columbus, Ohio, is a social entrepreneur with a distinct focus on changing the paradigm of how we think about the relationship between business and the social sector. After serving as a Sergeant in the US Marine Corps, John focused his career on creating small businesses focused on creating employment for men and women formerly impacted by homelessness, incarceration, human trafficking, domestic violence and other challenges. Over the last decade, John has served on several non-profit boards and assisted with the creation and/or growth of nearly thirty social enterprises in Chicago, Cleveland and Columbus.
Laurie Jo Reynolds, Assistant Professor
Laurie Jo Reynolds is a policy advocate whose work challenges the demonization, warehousing and social exclusion of people in the criminal legal system through community organizing and cultural change, focusing on the retributive extremes of solitary confinement and public conviction registries. She was the organizer of Tamms Year Ten, the grassroots legislative campaign to close the notorious Illinois supermax, which Governor Pat Quinn shuttered in 2013. Currently a Soros Artist Fellow, she organizes against the harm of registries and related restrictions, and for policies that truly prevent victimization. She received fellowships and grants from Open Society Foundations, Creative Capital, United States Artists, as well as Creative Time's Annenberg Prize for Art and Social Change. Reynolds is an Assistant Professor at the University of Illinois at Chicago.
Ian Friedman, Attorney
Ian Friedman has earned a fierce reputation for successfully defending individuals and organizations in complex criminal matters, including sex crimes litigation. Based in Cleveland, he has served as counsel across Ohio, the United States and internationally. He is a frequent lecturer, author, commentator, and expert witness called upon to address important legal issues. In addition to his practice, Mr. Friedman is an adjunct professor at the Cleveland-Marshall College of Law where he teaches Computers & Criminal Law.
Larry Neely, Paralegal
Larry Neely serves on the Board of Directors of Liberty and Justice Coalition, NARSOL's New Mexico affiliate, and is currently employed as a paralegal. In addition, Larry contracts with the law office of the New Mexico Public Defender (LOPD) as a SORNA expert. Larry provided substantial assistance to Nancy Forster, a Maryland civil rights attorney, as she spearheaded two successful challenges against that state's registration requirements.
Tim Buckley, Author
Tim Buckley is a self employed writer and communications consultant. Author of four books, the most recent is S.O. The New Scarlet Letters: Sex Offenders, Their Treatment and Our Challenge (2018). The co-author of that book is Marilyn Callahan, LCSW, a pioneer in treatment for those convicted of sex-related crimes. In addition to writing, Tim also teaches and consults on the topics of Nonviolent Communication (NVC) and mindfulness. NVC is a skill-based personal growth program that focuses on developing awareness, emotional intelligence and empathy. He volunteers as a senior trainer for the Oregon Prison Project, which brings NVC into five state prisons and into community reentry settings. Tim and his wife have been contractors for the Oregon Department of Corrections and other "trauma-informed care" organizations, training staff in workplace resiliency, emotional intelligence and mindfulness. Tim and his wife life in Salem, Oregon.
Niki Clum, Legislative Liaison for Ohio Public Defender
Niki Clum is the Legislative Liaison for the Office of the Ohio Public Defender. She holds a B.A. in Psychology from The Ohio State University, and a J.D. from George Mason University. Prior to law school, Niki worked in policy as the Director of Constituent Action for the Ohio Farm Bureau Federation. Prior to joining OPD, Niki worked as a prosecutor for the City of Delaware and Union County. In September of 2017, Niki joined OPD's Policy and Outreach Division. At OPD, Niki is a member of the Kids in Adult Prison Working Group.
Larry Anderson, Life Coach
Pastor Larry Anderson is Americas first and most sought after life coach for registrants and their spouses. He is also an activist and the founder of Knowing the Registry: a two part initiative to educate and deploy church leaders in building healthy relationships and congregations with sex offenders. He is also founder and director of The P.O.W.E.R Coaching Academy, a 12 week self-assessment and empowerment course for people whose lives are altered by felonies and life discontinuities. He is a passionate leader and lives in Chattanooga TN. For more information, visit www.larryandersononline.com.
Anne Nurse, Ph.D.
Anne Nurse is a professor of sociology at The College of Wooster in Ohio. Her Ph.D. is from the University of California, Davis and she specializes in criminology, inequality, and research methods. She is the author of numerous articles in the areas of juvenile corrections and child sexual abuse prevention and she has authored two books: Fatherhood Arrested: Parenting from Within the Juvenile Justice System and Locked Up, Locked Out: Young Men in the Juvenile Justice System (Vanderbilt University Press, 2002 and 2010). Additionally, Nurse is a co-author of the popular textbook Social Inequality: Forms, Causes, and Consequences (Routledge Press, 2016).
Will Mingus, President of HomePro Telecommunications and LT Publishing
After working for someone else for many years, Will decided it was time to be his own boss. He has started three separate "for profit" companies, as well as incorporating two non-profit organizations.
Gina Wilt, CRN Consulting
Gina Wilt has worked in state government affairs for over 14 years. Gina most recently served as the Senior Legislative Aide to State Senator Scott Oelslager, the Chairman of the Senate Finance committee. Gina is also a member of the Ohio Lobbying Association.
Wendy Tarr, Director, Vincentian Ohio Action Network (VOAN), Society of St. Vincent De Paul
Wendy has worked throughout the Midwest with faith communities as a community organizer for 13 years primarily focused on economic justice, immigration, and criminal justice reform issues. Wendy led a coalition of opponents and interested parties to influence amendments to the proposed violent offender bill. Wendy will offer opponent testimony at the mock committee hearing.
Barbara Wright, Families and Individuals for Reform (FAIR)
Barb is a member and volunteer for NARSOL, where she serves on the conference planning committee; an organizer and volunteer for Ohio RSOL; and the founder of FAIR. She is a member of the Ohio Association of Criminal Defense Lawyers (OACDL), as well as other legal and professional organizations. Barb will act as moderator of "Advocacy in Action" and will offer proponent testimony at the mock committee hearing.